enter fruitsblogsket, where blog meets fruits basket, one of my favorite anime titles. FruitsBlogsket is my personal fansite dedicated for Fruits Basket. You'll read my blog, find avatars, wallpapers, read the Sohma diaries, discover what Tohru and the Sohmas are doing and many more. Fruitsblogsket is an experimental fansite. Feel free to check the site.
what to do?
check the changelog
read my blog
visit my fb shires / read fruits basket blogs (see lower right sidpanel for link icons)
explore the furuba worldplay - fruits basket fansite and see what Tohru or the rest of the cast are doing
take a look at my fruitsblogsket gallery
leave a message or a comment
download wallpapers avatars and screencaps
listen to furuba fm
feed my pet stavros (check lower left sidepanel)
webhop!
link to me!
...many many more!
EMEYL:
kimikimkimster@Gmail.com
YAHOO:
adrexterity
enter fruitsblogsket, where blog meets fruits basket, one of my favorite anime titles. FruitsBlogsket is my personal fansite dedicated for Fruits Basket. You'll read my blog, find avatars, wallpapers, read the Sohma diaries, discover what Tohru and the Sohmas are doing and many more. Fruitsblogsket is an experimental fansite. Feel free to check the site.
layout & design: kimikimkimster
blogged by: kimikimkimster
images by: fruits basket + kimikimkimster
powered by: kimikimkimster + blogger
stats: statcounter
storage: hotlinkfiles
anime: fruits basket
anime by: natsuki takaya
file server: imageshack + photobucket + opendrive

best viewed with Internet Explorer / Mozilla Firefox at 1024 x 768 resolution

All trademarks and copyrights on this page are owned by their respective owners. This fansite / blog does not intend to infringe the legal rights of the respective owners. All materials contained in the blog are to be used for personal use(s) only.


bloggy : where do I go from here?
Wednesday, May 10, 2017
So I've just finished my university life. Which means -- I'm working for unemployed(TM). I'm still waiting for my grades, but when I heard that my church friends had received theirs already (they study in a different school), it spilled fuel to the fire of my nervous anticipation. I still have to wait for 1-2 weeks without a clear date, not knowing whether I'll graduate or not. Oh, and I've applied for grad two weeks ago. But I discovered that I'm receiving my diploma on October -- not June (fun times). And then I'll start paying off my student loan on November (good). This means my job-hunting would be a little bit difficult without proof of my degrees (yaas!). Anyway, I'm sure the employer trusts their applicants that they've finished post-secondary education, because it's written on their resume. And don't even get me started with our Premier Brian Pallister and the Tax Rebate cuts for university grads.

Six year of university, working and then after my last class, I get this news about taking the Tax Rebate off from the budget. There was screaming, there was sobbing, there was laughing in disbelief in my mind. It literally happened after the very last lecture of the last term of my university life. I'm past that, reports are saying that they're not going to completely eliminate this rebate, but if I'm talking about tax rebates *gasp* have I become an adult? What I want in life are eBay sellers like harukashimon77 who taught me a thing or two in business transactions.

A cute swag to go along with your cute swag.


I bought a KonoSuba Aqua figure, because of an eBay flash coupon. Four of them (Aqua, two Hatsune Miku figs and Saber from Fate). I prefer to open them on another day. I had to borrow my cousin's account to redeem another transaction with the coupon [insert smart meme]. I see all my friends traveling and posting their photos on social media. I think it's fun. They travel and take something from someplace and store it in their collection (whether by memory or your photo album). I don't travel. I let my parcels do the traveling for me.

So speaking of traveling, where do I go from here. There's a Spongecola concert in Winnipeg this May 28 at Philippine-Canada Centre of Manitoba. Ai-Kon will be hosted in the RBC Convention Centre Winnipeg on July 21-23 (I'm going). Winter Olympics on South Korea next year (or Japan!). But I'm thinking Philippines on 2019. For now, we need to send as many resumes as possible.
where were you at 6:37 PM?
jump to:

posted by:
kimikimkimster
Comment(s) : 0 |
Post a Comment
bloggy : 2017 so far
Sunday, February 26, 2017
I have to admit that I feel a little bit depressed right now. First, my reading week is at its end. And second, it's hard to look at my Facebook feed right now. It's not like I'm happy for the person, when I really am. But it brings out those bitter memories more than the sweet ones. After the end of reading week, I'm looking at three days of busy-ness, because of a presentation for Wednesday. I don't know why I have this chronic sadness during this period of the year when I loathe on myself for lagging behind. I see my friends starting their families, when I'm still presenting slides in the classroom for a course. I also am having a difficult time this term with a particular course; I fear that I maybe failing it. I pray to God I would not. I sigh. It just goes to show perhaps that one week of break really wouldn't satisfy me right now when I look at this week. God, I still can't get over thinking of how much I may have wasted during that time. Was it really a waste? What does it mean? Like what is my consolation? I ponder at that saying and what its real worth. Because it really still hurt. I should probably go to sleep now before it snowballs into something big and pointless.

Labels: bloggy
where were you at 3:13 AM?
jump to:

posted by:
kimikimkimster
Comment(s) : 0 |
Post a Comment
bloggy: the last of 2016
Saturday, December 31, 2016
Well, folks. We're at the last day of the year again. And I just like to thank God for helping me survive the waves of challenges until now. I wouldn't have survived the year without Him. I'm ever grateful and thankful for the opportunities, the people and resources that offered me the leverage for hurdle along the way. If I could sum up 2016 with one word, I would say it was a 'stepladder' of a year. A lot of good things have been achieved this year, mostly toward graduating. Indeed it was tough, but I'm relieved of being able to wrap everything properly -- more or less.

Winter, Spring and Fall terms of 2016 were eventful, and I admit that I almost decided to drop one subject this fall. Almost. I have been thinking of a plan B if things went sour, but I shook my head at myself for thinking of such a thing. It is time for my best to shine and accept the blessing - that is my graduation. The truth is I almost gave up on some assignments and academic research papers. But I made it. Thank you, Jesus. I made it. One more term left 'til graduating (and of course one more term 'til I reach repayment status on my student loan). But it doesn't make sense to graduate just to end up bankrupt, so I'm sure it'll work out afterward. That's not really the first thing to think about when graduating. The first thing to think about is a life filled with dreams having received my diploma (diplomas in this case). Those diplomas in Business Administration, Computer Science and Religion and Culture Studies will be mine!

What are the plans for 2017? Well, I can't really say. But I have some ideas. First thing is to graduate, then find a stable job. Then I'm off to pursue my other passion such as writing and creating my own video game. Other things include... well... let me say that those other things will surely follow. Let me just savour and enjoy this moment of respite (since the university re-opens this January 3). As usual, just as I'm getting used to lazying around, busy-ness rears its ugly head again.

More importantly, I sincerely hope that peace and prosperity find you this 2017. Have a blessed new year too. Cheers.

Labels: bloggy
where were you at 11:47 AM?
jump to:

posted by:
kimikimkimster
Comment(s) : 0 |
Post a Comment
bloggy: that special date every year
Saturday, October 29, 2016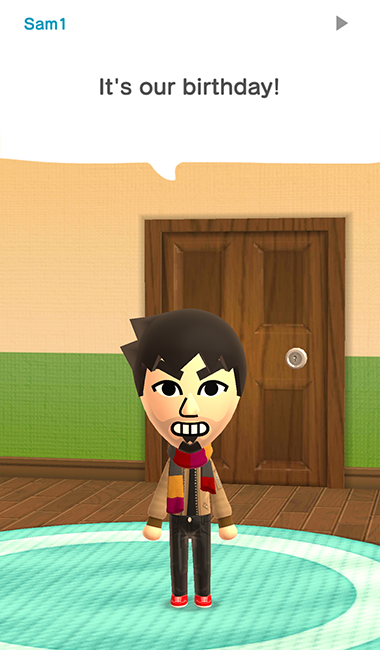 And as 12:00am passes through, the October 29, I pray Lord of my 2016-2017 career in life yet again, and claim of your blessing and grace, my portion, that You have for me. Teach me, lead me, and mold me further, Lord. I shall pray my three wishes to You later. Keep me and family safe, Lord, is my prayer, and the person's prayer as well who is reading this. I depend and rely on Your provision, protection and providence. Continue to move in my life, Lord, in the midst of my tribulation, and I will be still - in awe of You.

Labels: bloggy
where were you at 12:00 AM?
jump to:

posted by:
kimikimkimster
Comment(s) : 0 |
Post a Comment
bloggy : pondering about life again
Thursday, October 27, 2016
My brain is passing gas. I've been mostly focused on finishing papers, leading seminars and writing midterms. I have one more to go and it's obvious that my priorities have shifted. That's right. I actually have to be more responsible this time - which is unheard of. What have I been doing all this time? Well, university stuff and work stuff. It's the same cycle. And no. Nope. I don't want to think about any love life. I've really no time for that and I'd just be blamed for missing out on the 'relationship' if I did. For the meantime, I have to focus on graduating this year. And saving money. So I can go places. And amount to something. And not feel like a stagnating piece of crap in one corner.

Oh yeah, I totally forgot my two online projects that I've finished. They'll be utilizing HTML5, so they're coded with my up-to-date web design layout. I just need to find time and create interesting favicons and affiliate icons to place all over my boards. I'm also working on other computer projects based on my novels, but my progress is still at bare bones at the moment. I don't want to spoil anything, but I'm keeping my hopes up, because I'm kind of satisfied with the plot of the stories.

I've kind of lost count on how old this site is. I think I started to create this fansite back in 2006? If that's true then it has been 10 years? Wow. Wow! I just realized. Wouldn't that be kind of a big deal? 10 years. Where did time fly? Anyway, I just like to thank those who have stuck it out with me and made this fansite a part of their lives one way or another. Realistically speaking, I don't have time to write these days, because we all know life has circumstances - not excuses - that need attention. But I'm not really going to put down anything. I refuse. It's just a humbling experience that... wow... it has been 10 years. My silly wish would be that Natsuki Takaya would somehow notice and give me an email or a letter saying hello. *laughs*

3:50AM and I'm still writing myself to sleep. Sigh. I'm exhausted. I really want to travel someday or achieve something invaluable.

Labels: bloggy
where were you at 3:51 AM?
jump to:

posted by:
kimikimkimster
Comment(s) : 0 |
Post a Comment
bloggy : my family grows!
Tuesday, August 23, 2016
Everyone! Meet my nephew!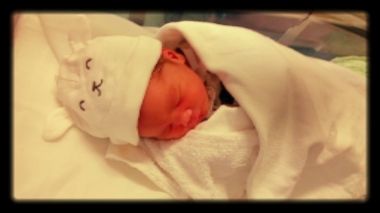 I felt a surge of emotions when I finally met my nephew that I've never felt before. It's awesome. Not to mention, my mom and dad are now officially grandparents. I am at a loss for words of how happy I am, everyone is. I'm going to have to prove and remove any doubt that I am one absolutely cool uncle!

Oh and speaking of additions, there will be two new fansites soon. The front pages have already been published. The links, logos, and favicons will be posted. They just need to be polished out of bug hunting.

Labels: bloggy
where were you at 4:19 AM?
jump to:

posted by:
kimikimkimster
Comment(s) : 0 |
Post a Comment
August 2016 plan
Thursday, August 04, 2016
Summer Plan:
1. crash course back in Java
2. establish another working fansite
3. initialize visual novel game
4. catch up on personal novels
5. exercise, meditate on God's Word and relax
where were you at 11:11 AM?
jump to:

posted by:
kimikimkimster
Comment(s) : 0 |
Post a Comment
bloggy: the end of 2015-2016 school year
Thursday, June 30, 2016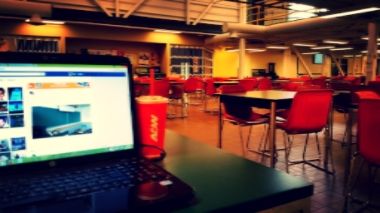 Worthy is the Lamb once slain,
Praise and magnify His Name.
Laud and honour may we bring,
To my Lord, Saviour and King.

Lord, I know we've had our daily conversation this morning, but I'd like to put it in record now that I'm here: Thank You so much for a wonderful school year.

Thank You for Your grace and favour such that You've showed me my worth despite of my shortcomings. Thank You for the opportunity of having the perfect work schedule as a full time student and managing two jobs all in campus. Who am I to receive such blessing? I thought I couldn't see my value, but You have cherished me in ways I've only longed to imagine. I don't mind having tears right now, since the cafeteria is finally empty. After all, people have made their exit for the long weekend. Yet I can't help it.

You have provided me when I have been financially troubled. Your grace has been sufficient and more than sufficient in times of exhaustion, weariness and distraught while living in this the fast lane of academic work and life. Yet I'm amazed that I still have the capacity to give to my parents and relatives back home. The Fall term has been difficult. My Winter term has taken a toll in my mind. As of today, during this lunchtime, after writing my final exam this Spring, I shake my head at how awesome it has been. My memories flash to me the verisimilitude of overcoming every struggle this school year has thrown. The school year has been awesome, because You are awesome. I dare myself to say that You haven't supplied all my needs and wants, but I cannot. Truly, You have provided the best that I wonder a bit why I have these wants cluttering my room. So it would be unfair to deny You this, because it's true that You simply have been ever present in my time of need.

I know I have fulfilled my BBA, but as I push through to my second degree and minor, as I'm one step closer to reaching my dream of graduating from this foreign university, in a land culturally and intrinsically different, a world that is alien and sometime almost inhospitable in winter, as I'm one tile closer to fulfilling my parents' dream... God, I will be brutally honest in saying that I couldn't have made it this far without You. My God, You have been my portion, my light, my refuge, and my strength. I have prayed for wisdom and You have granted it. James was right: "Is anyone among you in trouble? Let them pray. Is anyone happy? Let them sing songs of praise." he said so in James 5:13. I am thirsty and only You can quench it. Continue to reveal Yourself in my life, because I am searching for the ultimate reality that is Ultimate, and the absolute Truth that displays the order of an intricate universe reflecting a grand design. I will not leave one stone unturned. I will find You in highs and lows, above and in the depths of the world. I will keep studying these hints of truths, because I want to know more of who You claim to be. Yet I will not be stubborn and I will try to bear a teachable heart. I don't know where to start proclaiming Your majesty and mystery. All I can do for now is to praise and worship You, my God, my Maker, and my Friend.

Taste and see that the Lord is good;
blessed is the one who takes refuge in him.
9Fear the Lord, you his holy people,
for those who fear him lack nothing.
- Psalm 34:8-9

Labels: bloggy
where were you at 3:36 PM?
jump to:

posted by:
kimikimkimster
Comment(s) : 0 |
Post a Comment

| | |
| --- | --- |
| | This is Sohma Shigure's house. Obviously, this is where Sohma Shigure lives together with Honda Tohru, Sohma Kyo and Sohma Yuki. Feel free to visit it and the other parts of the house. |
| | Park and unwind at Furuba Park. |
| | See how proud and busy Ayame Sohma and Mine Kuramae are at Ayame's Shop. Let the shoppers loose. |
| | |
| --- | --- |
| | |
| | |
| --- | --- |
| © Copyright 2005 - 2014. All Rights Reserved | |